Close up of above photo...A ghost within a ghost.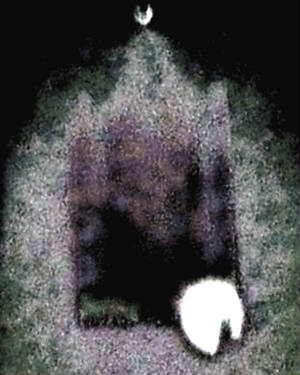 Noticed the oddly shaped crypt, These crypts were built in the shape of a bed (with the headboard to the right), to imply everlasting rest. Typically each of these crypts held an entire family - buried one on top of the other.

Figures over the crypt at night.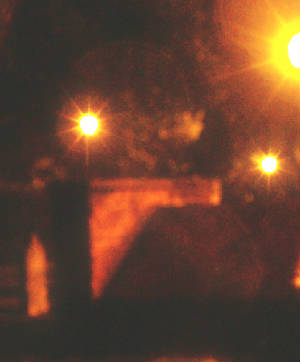 Could this be Rene' The mythical man beast? What is that he is holding?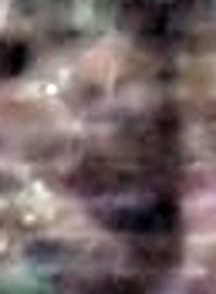 I'm a man not an animal!
This picture below could be an ever elusive SHADOW GHOST...Freaky none the less There are faces in the trees.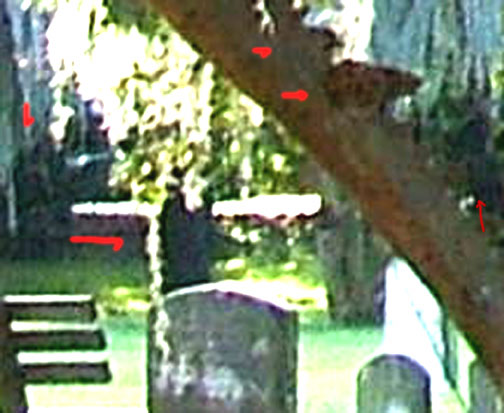 A little girl looking over the wall...a soldier in uniform to her right.
Cropped enhanced below.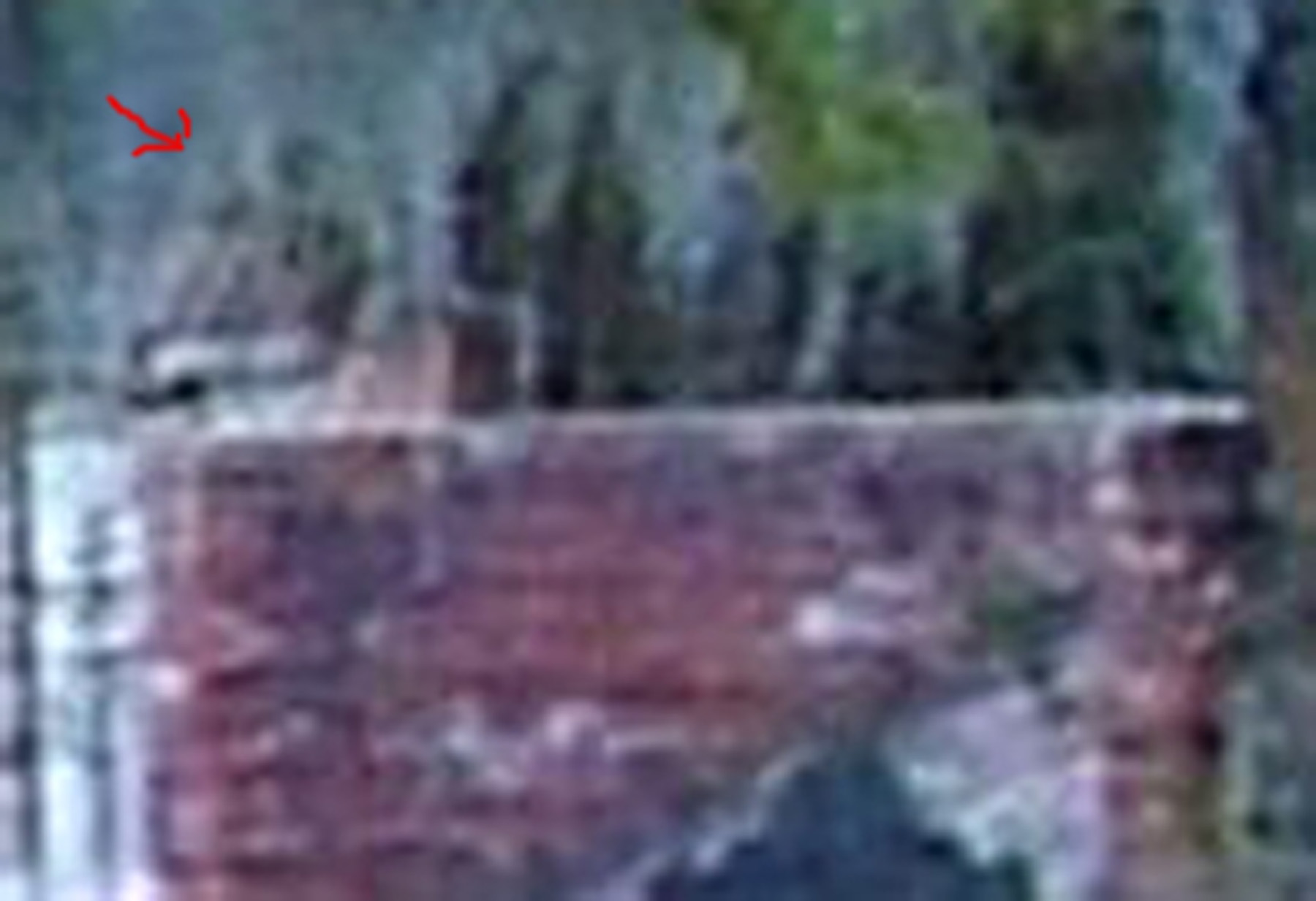 It looks like Spanish Moss...Look closer!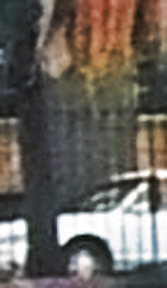 SAVANNAH GA THE MARSHALL HOUSE
The 88-room inn, which is featured on the Travel

Channel's "Haunted Hotels," has been used as a hospital three times

— twice during Savannah's 19th-century yellow fever epidemics and

during the Civil War by the Union Army. Ghosts have been reported

in the hallways and in the foyer.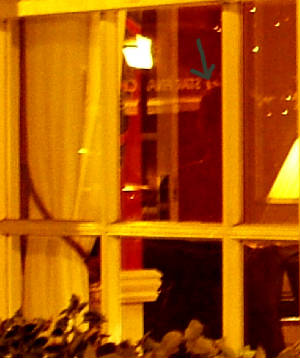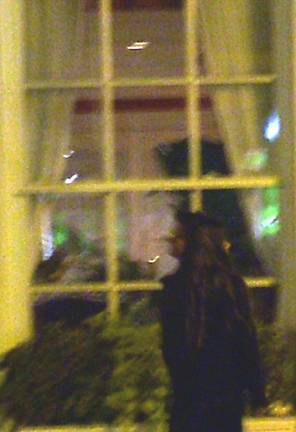 LOOKING OUT THE WINDOW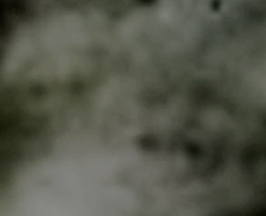 Passing by the door.